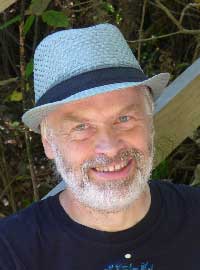 Many software and I.T. projects get stuck in a rut.
If you find you're putting more effort into dousing fires and tending to emergencies, instead of improving your system or your software, something's wrong.
There are many reasons why that might happen.
Scope creep, 'want' vs. 'need', ineffective communication between stakeholders, vague requirements, imaginary requirements, sub-optimal tool selection, vague coding guidelines, technical debt, separating between 'must have' and 'nice to have',…
Kris has a proven track record in getting ailing development projects back on track.
If you need help re-focus, talk to Kris.
He's successfully helped oil the squeaky gears with countless major projects at Adobe, Agfa, AmazingRibs.com, Apple, Aprimo/ADAM, Balfour, Markzware, Merck… and many others.
Kris possesses great people management skills. Combined with his vast technical expertise, he excels at coaching and stimulating technical and creative people alike. His skills as a teacher enable him to easily explain complex matters in plain language.
This helps reducing friction and improves mutual understanding when it comes to improving communication and cooperation between left- and right-brainers on the team.
"Translating between propellerheads and artists".
More info here: