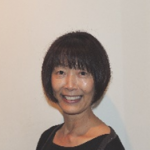 I am a principal director of McIntosh Ward & Associates.  I have over 25 years of experience in leading strategy and organisational development across a wide range of industries including education, conservation, tourism, community and social housing/property.
I  have spent much of this in the not-for-profit, SOE and government sectors, as chief executive, part of senior management teams and as an independent consultant.
A successful practitioner, my key skills include leadership from strategy to delivery, ability to identify strategic issues quickly and assess options, strong financial management skills, and adept at working with diverse stakeholder groups to achieve solutions.
I specialise in:
• Corporate strategies, Organisational Review and Development
• Partnerships & Alliances
• Feasibility & Business Case Development
• Financial & Efficiency Management
Phone: +64 21 480 399
Email: nancy.ward@virtual.co.nz